Specificații :
Lățime : 40mm
Înălțime : 55.5mm
Capacitate pod : 3ml
Capacitatea atomizorului : 850mAh
Bateria se încarcă prin intermediul cablului USB Type C inclus în pachet.
Alimentarea pod-ului cu lichid are loc prin partea inferioară a acestuia; pod-ul nu este servisabil.
Kit-ul funcționează în modul Bypass (dispozitivul nu are reglaj de putere), prin activare automată (nu necesită apăsarea vreunui buton).
Conține:
1 x Baterie Aspire Minican Plus 850MAH
1 x Pod Aspire Minican
1 x Cablu USB Type-C
1 x Manual de utilizare
Small But Powerful, Great Value, Unparalleled
The Aspire Minican's quaint appearance is only the first layer of this micro marvel.
Upgraded from the first Minican version --- Minican+ is here. Powerful function and incredible affordability are the cornerstones of the Minican+ experience.
Minican+ follows a design style of simplicity and usability, now also allowing a boost in flavor and performance longevity, by adding a new coil resistance and expanding a larger battery. This more cost-efficient Minican+ allows vapers who love amazing value pod systems to enjoy a quality vaping experience, with less financial outlay.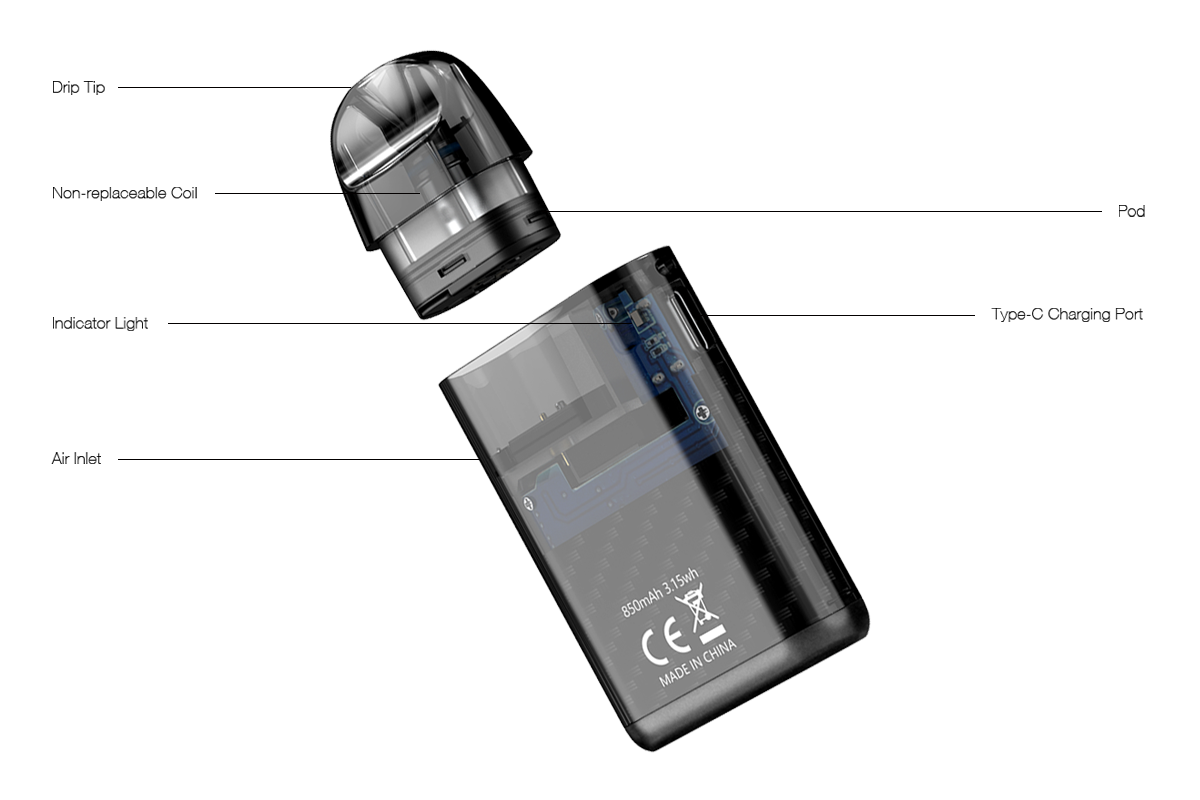 Compact, Modern, Comfortable
Minican+ adopts a high quality injection molding process, with semi-permeable PCTG material, which makes each unit present a modern look. Minican+ is slightly larger but its battery capacity is much larger.

Draw-activated, Easy Vaping
Just take a draw to activate the airflow sensor to vape, so easy and convenient.

Strong Magnetic Connection, Fast and Easy
Instant connecting by the powerful magnet between the device and pod. Simple operation, easy to change.

Enduring Battery Life, All Day Vaping
850 mAh built-in battery
Type-C charging

Refillable, Convenient, Leak-proof
Simply refill your favorite flavor at the bottom of Minican+ Pod sealed with silicone plug, so convenient. A leak-proof silicon design, inside the filling port, complies with the TPD leak-free standards.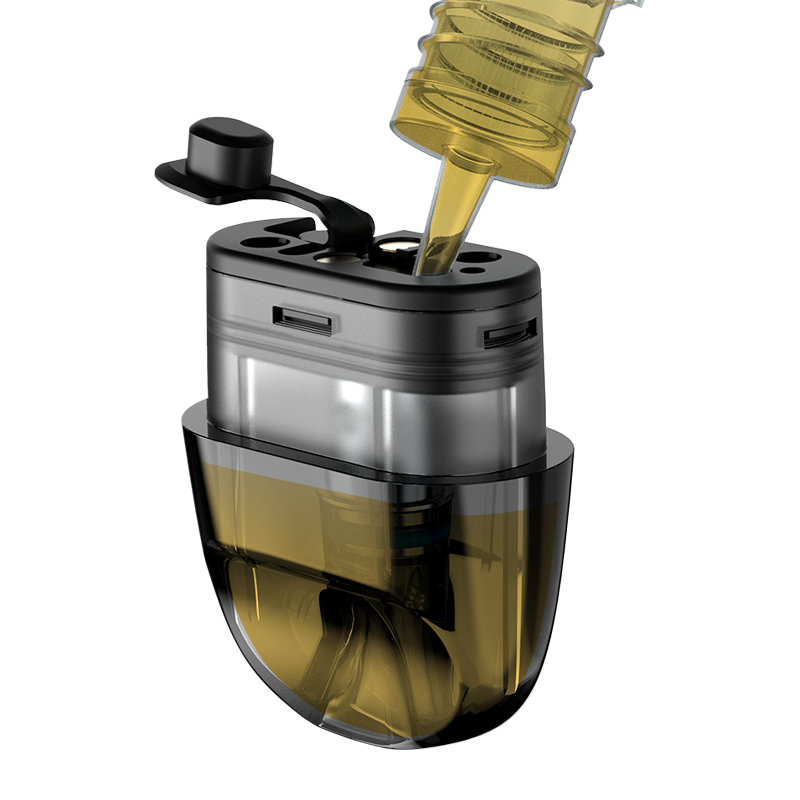 Various Colors for Your Options
The Minican+ has 6 fashionable colors: Semitransparent Black, Semitransparent Red, Semitransparent Orange, Semitransparent Green, Semitransparent Blue, Transparent.