MIX'N VAPE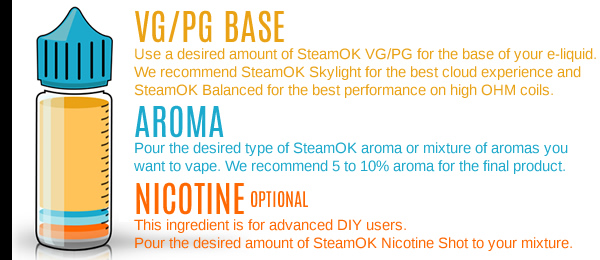 Shake your crafted ejuice well for a minute before you use/steep.
We highly recommend you to steep your mixture for better experience.
STEEP YOUR MIXTURE
Generally, steeping involves heating the vape juice, shaking it to induce mixing and exposing it to the air for oxidation. There are many approaches on how to steep e-juice, but the simplest method involves storing the liquid in a dark, cool place for a few weeks, with occasional shaking and exposure to air for oxidation.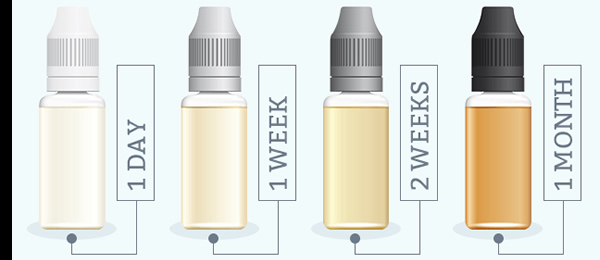 ADDITIONAL INFORMATION
This product is made in Romania with love using best quality food grade natural and artificial flavouring in a clean room conditions. All ingredients conform to EU and RO safety standards.
This product contains 2 basic ingredients which are propylene glycol and high quality flavourings.
This product contains 10ml size pet bottle, childproof (CPC) cap with easy open dropper tip and 10ml food grade flavouring inside.
This product does not contain nicotine.