15,00 RON
This is a contest winning recipe that has a unique mix of five different flavors with great undertones making this a wonderful, unique vape. A sweet, mellow vape with the flavors of coconut, butterscotch, graham cracker and chocolate mingled together upfront and a smooth, creamy vanilla flavor on the exhale. The flavors are subtle individually, but when joined together, they make for a delicious all day vape its like heaven in a cloud.
In stoc
Durata de livrare: 1-2 zile
MIX'N VAPE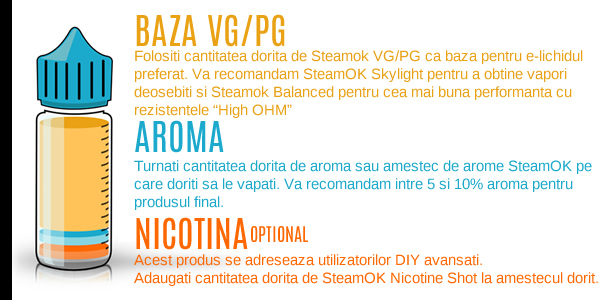 Lichidul tău artizanal pentru vapat trebuie agitat / amestecat timp de un minut înainte de utilizare / macerare.
Vă recomandăm călduros să macerati amestecul pentru o experiență mai bună.
MACERAREA AMESTECULUI
În general, macerarea implică încălzirea lichidului de vapat, agitarea acestuia pentru a induce amestecarea și expunerea la aer pentru oxidare. Există multe abordări cu privire la modul de macerare a lichidului pentru vapat, dar cea mai simplă metodă implică păstrarea lichidului într-un loc întunecos și răcoros timp de câteva săptămâni, cu agitarea ocazională și expunerea la aer pentru oxidare.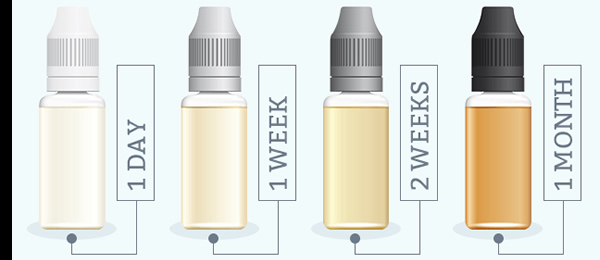 INFORMATII SUPLIMENTARE
Acest produs este fabricat cu dragoste, în România, folosind arome naturale și artificiale de cea mai bună calitate, în condiții deosebite de igiena a spatiului de productie.Toate ingredientele sunt conforme cu standardele de siguranță UE și RO.
Acest produs conține 2 ingrediente de bază: propilenglicol și arome de înaltă calitate.
Acest produs conține un recipient de plastic (PET) de 10 ml, capac cu protectie pentru copii (CPC) si vârful picuratorului ușor deschis iar în interior 10ml aromă alimentară.
Acest produs nu conține nicotină.
Ultimele produse vizualizate
---

Comparare
Trebuie sa mai adaugi cel putin un produs pentru a compara produse.

A fost adaugat la favorite!
A fost sters din favorite!